ZACATECAS, MEXICO
The Birthplace of the La Palma Flavor


The state of Zacatecas (Spanish pronunciation: [sakaˈtekas]), located in the north-central portion of the Mexican Republic, is a land rich in cultural, religious, and historical significance. With over 28,900 square miles, Zacatecas is Mexico's eighth largest state. With a population of 1,441,734 inhabitants, Zacatecas depends upon cattle-raising, agriculture, mining, communications, food processing, tourism, and transportation for its livelihood. Although much of Zacatecas is desert, the primary economic driver of the state is agriculture. Zacatecas is Mexico's foremost producer of beans, chili peppers and cactus leaves, and holds second place in guava production, third in grapes, and fifth in peaches.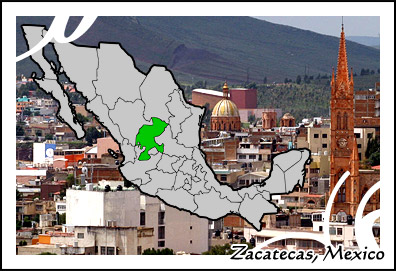 The city of Zacatecas, the capital of the state of the same name,  is sometimes called "con rostro de cantera rosa y corazón de plata" (face of pink stone and heart of silver). This is because of the pink stone that many of its iconic buildings are made of and the silver that has spurred its development and history. The city had its start as a Spanish mining camp in the mid 16th century. Prior to this, the area's rich deposits in silver and other minerals were not known. Zacatecas, Zacatecas is at the foot of the Cerro de la Bufa, which was one of the greatest silver mines in the world. Due to the wealth that the mines provided, Zacatecas quickly became one of the most important cities in New Spain, with much of it silver enriching the Spanish crown.